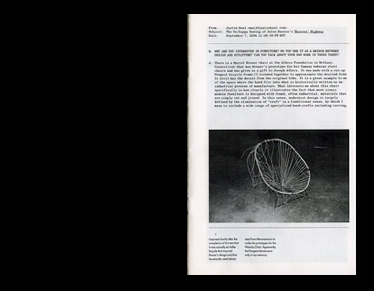 Above: Justin Beal, "RE: The Un/happy Ending of Jules Dassin's Thieves' Highway."
Last summer I contacted a bunch of friends and asked them to give me the materials for a 16-page pamphlet. The pamphlet could be about anything they wanted, and I would design it for them. In my email introducing the project, I wrote,
The content for these pamphlets will be provided by you, edited by me, and about anything you would like. You can use these 16 black-and-white pages to promote a polical platform or republish your favorite short story. You can showcase your portfolio or the photos from your vacation. The pamphlet may be thematic and unified or intuitive and random. I will take whatever you decide give me.
In exchange for your participation, each of you will get a complete set of the 10 pamphlets I create, along with 10 additional copies of your own pamphlet to share with your friends and family. It would be impossible to replace any one of you in the group, so I hope you all decide to take part.
The idea for the project came out of my reading of Lewis Hyde's book The Gift, and much of this thinking was channeled into a subsequent article I wrote called "Form-giving." But I also wanted there to be some kind of creative expression beyond that essay, a reaction I'd make to Hyde's book as a working designer. A project with friends seemed like the thing to do here, both because friends are people we enjoy giving gifts to, and because as a designer my friends sometimes hit me up for things I don't particularly want to do – business cards, etc. – and this seemed like a more even exchange, a way for me to enjoy their talents just as much as they were hopefully enjoying mine.
The project wasn't entirely successful, however. The open-endedness of my request threw some folks, others just had trouble pulling their thoughts together by the deadline I'd given at the end of the summer. Of course, I got busy, too, and despite my best hopes to crank out 10 stellar pamphlets, so far I have only had time to crank out one.
I'm quite happy with that one pamphlet, though, for my friend Justin Beal, an artist living in Los Angeles. Justin had the idea of simply documenting a body of his work: several recent sculptures that engage ideas about furniture, fruit, industrial building materials, and much, much more. He presented me with a fascinating array of materials to draw from, and it's a great start to what I hope will be a series that includes a few more pamphlets for friends.
More images from the pamphlet and a PDF are below.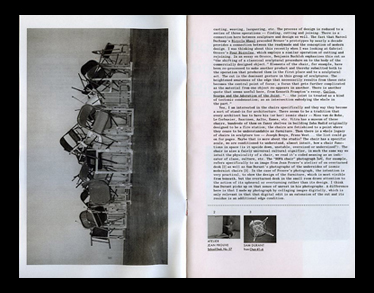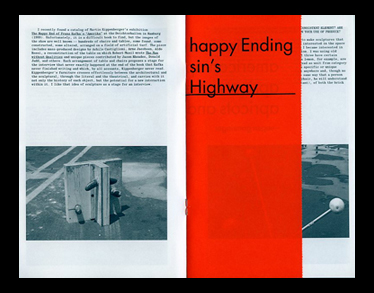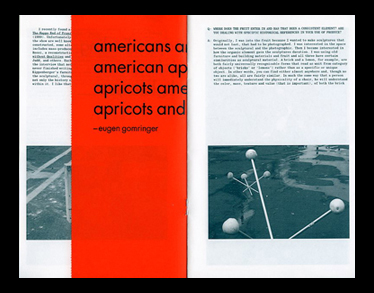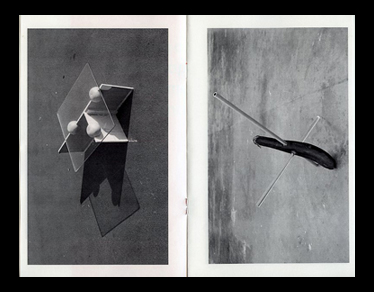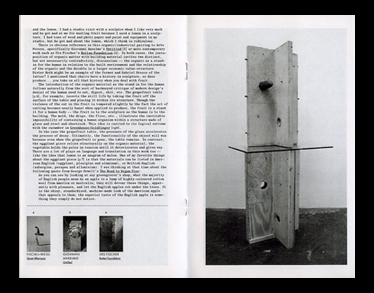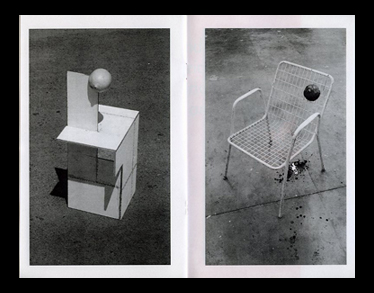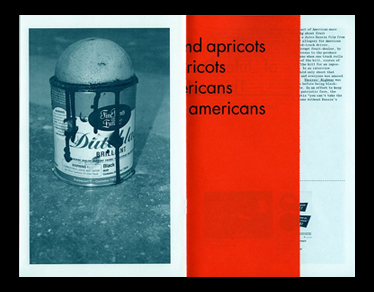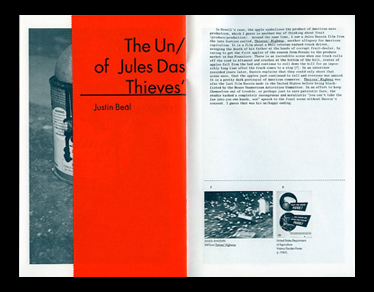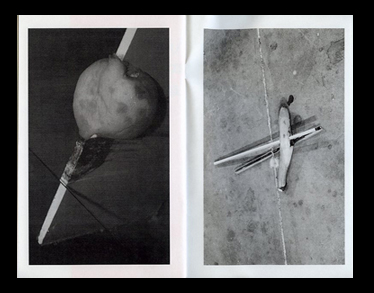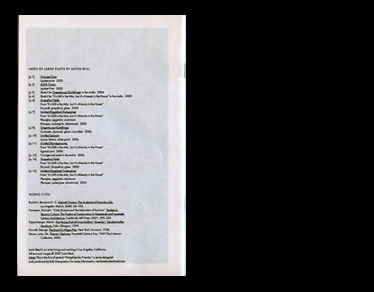 Download a high-resolution PDF of Justin's pamphlet here.
For some other great small-scale pamphlet projects of late, check out Harsh Patel's portfolio and Nieves for starters.